Time to Buy GOO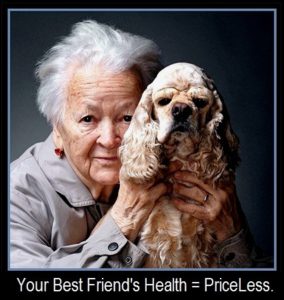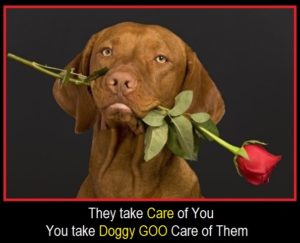 Congratulations !
      You have taken the Pro-Active / Positive Step 
              toward placing your Canine Best Friend on the Path to a Lifetime of Health & Quality of Care Happiness.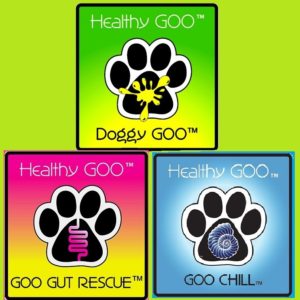 Healthy GOO's Product Family
Doggy GOO

 – Via a daily 100% Mother Natural, GOO-Licious Peanut Butter Treat, Doggy GOO leverages the Natural Adaptive Power of the Immune System, toward heightened "Internal" Immune Tolerance to 15 Major Enviro Allergy Sources, with the 8 Yr. Pet Parent Record, that over a Modest 90 Day Duration, "External" Allergy Symptoms are increasingly Mitigated, (dare we say 🙂 ) are eventually           No Longer Triggered.
---
GOO Gut Rescue

– to "Rescue" Your Animal's GUT-Biome from Bad Bug Dominance caused by Heavy Pharma / Antibiotics Use or past compromising Health Issues and Return it to Good Bug / Healthy Dominance. 
---
GOO Chill

– For Enviro Allergy Animals whose 24 / 7/ 365 / a LifeTime of Allergy Disease has "Shaped" their Behavior toward Anxiety and Erratic Behavior.
---
           As a GOO Reminder, to assure Best GOO Results for your Animal, when Reviewing Healthy GOO's Family of Products, 
please take a moment to read each Product's Protocol, Feeding Amounts / Duration / Frequency and suggested
"Health Complimentary" GOO Products.
Further, no one knows the Health Profile of your Animal better than You & your DVM.
As such, please Consult Your DVM with Any Questions.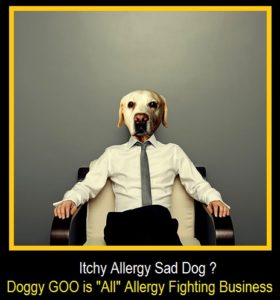 Showing 1–9 of 14 results